You are here:  
Home
Resorts
Club Wyndham Bali Hai Villas

Resort
CLUB WYNDHAM BALI HAI VILLAS
A beautifully landscaped garden oasis


Nestled on a cliff near the challenging Makai golf course,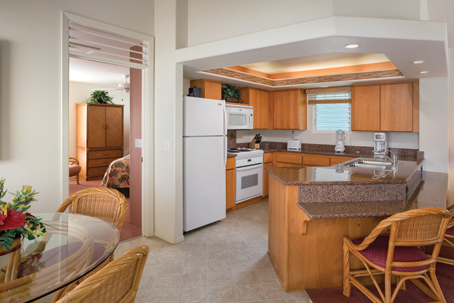 Club Wyndham Bali Hai Villas offers remarkable vacation splendor. You can look outward to the mountains, or look inward to the cascading waterfalls that flow into two large, beautifully landscaped swimming pools.

The pools' unique design includes an underwater reef that forms a separate kiddie pool, and a sandy bottom that extends into a beach for building sand castles. They are perfect setting for children, as well as adults. These exotic pools also features a state-of-the-art water purification system for your relaxing comfort.