You are here:  
Home

Kauai
KAUAI, HAWAII
Attractions and Things to Do
Kauai, Hawaii - The Garden Isle
Soak up the Aloha spirit in Princeville on the Hawaiian Island of Kauai where activities are as abundant as leis and luaus. Soar above Waimea Canyon courtesy of a scenic helicopter ride. Hike or sail along the renowned Na Pali Coast. Travel to Bali Hai on the North Shore for spectacular snorkeling and views of where they filmed the famous movie "South Pacific." Take a walking tour of a working sugar plantation or check out the Hanalei Valley Lookout for one of the most famous views on Kauai.
Immerse yourself in all that Kauai, Hawaii has to offer by exploring this captivating island's rich history and diverse culture. Discover the ancient sea caves at Haena State Park. Experience a horseback riding adventure like no other at Princeville Ranch. Take a sailing and snorkeling tour of the renowned Na Pali Coast. The unending splendor of Kauai serves up memories that will last a lifetime.
Princeville, Kauai, Hawaii Travel Tips
Packing - Hiking shoes, snorkeling, and golf gear. You may want to bring an umbrella/poncho; the rains are what keep this beautiful Garden Island green and in bloom.
Best Attraction/Tourist Spot - Everyone will flip for a helicopter ride over Waimea Canyon, the Grand Canyon of the Pacific. The Na Pali Coast is a sight to behold either by hiking the trail or from aboard a zodiac or sailboat. The recently renovated championship Princeville Makai Golf Course has some of the most epic ocean/mountain views Hawaii golf has to offer.
Great Time of Year to Visit - Whale watching in Hawaii is incredible and the season runs from December through April.
Nearby Airports
Princeville Airport
Lihue Airport
Port Allen Airport
---
HELICOPTER TOURS
Adrenaline
888-992-3736
https://www.adrenaline.com/helicopter-rides
You're not just seeing the sights, you're floating inside them! There is nothing like it. A helicopter tour truly is the only way to fly.
Blue Hawaiian
4105 Kahului Heliport
Kahului, HI 96732
800-745-2583
https://www.bluehawaiian.com/contact/
Choose from the world's finest aerial tours, offered at fares that give you maximum vacation value, by the world's most honored helicopter tour company. Blue Hawaiian has been Hawaii's air-tour leader for over 25 years and is the only helicopter company serving all four major Hawaiian Islands.
Helicopter Tours
4231 Ahukini Rd.
Lihue, HI
888-245-2001
http://www.helicopters-kauai.com/
We invite you to escape the ordinary; to leave the byways of man and immerse yourself in the wilderness grandeur of the Garden Isle.
---
WATER ACTIVITIES
Capt. Andy's
4353 Waialo Rd #1a
Eleele, HI 96705
808-335-6833
https://www.napali.com/
Since 1980 we've taken guests on Kauai boat tours down famous Na Pali Coast. Whether you choose our 65' Star Yachts, Classic Sailing Catamarans, or Wet & Wild Raft Expeditions, nobody has more fun!
Kauai Sea Tours
Port Allen Marina Center
4353 Waialo Rd. Ste 2B-3B
Eleele, HI 96705
800-733-7997
https://kauaiseatours.com/
Welcome aboard Kauai Sea Tours boating adventures along the Na Pali Coast. Pick your tour of choice on a deluxe 60 ft. spacious custom built catamaran or choose a thrilling Raft adventure to explore Kauai's majestic Na Pali Coast – make amazing memories on this adventure of a lifetime!
Na Pali Coast Hanalei Tours
Kauhale Center, 4489 Aku Road
Hanalei, HI 96714
808-826-6114

https://napalitours.com/
Na Pali Coast Hanalei Tours has been exploring the Na Pali since 1974. We have the best riding Power catamaran in the entire north shore fleet! Let us share old Hawaii with you through stories and legends. Let us give you the trip of a lifetime for the most memorable and fun experience you will ever have!
---
HORSEBACK RIDING
CJM Stables
Koloa, HI 96756
808-742-6096
http://www.cjmstables.com/
CJM Country Stables invites you to join us for a horseback ride on Kauai's magnificent South Shore. Be our guest for a guided horseback tour into the beautiful and legendary Maha'ulepu wilderness area.
Princeville Ranch Adventures
PO Box 224
Hanalei, HI 96714
808-826-7669
https://princevilleranch.com/
Come Adventure with Us! Explore a hidden part of Kaua'i rarely seen with our zipline, 4X4 Off-Road, Horseback, Hike, and Kayak adventures.
Silver Falls Ranch
P.O. Box 702
Kilauea, Hawaii 96754
808-828-6718
http://www.silverfallsranch.com/
Kauai horseback riding at its best. Near Kilauea Town and the wildlife refuge on Kauai's beautiful north shore, Silver Falls Ranch lies adjacent to the Kamookoa Ridge, a lush inland valley blessed with natural waterways and a beauty unique to this corner of paradise. Come and see Kauai in a way you'll always remember.
---
SIGHTSEEING
Ching Young Village
5-5190 Kuhio Hwy
Hanalei, HI 96714
808-826-7222
http://www.chingyoungvillage.com/
Featuring a variety of stores and services, from art galleries, gift shops, cosmetics, clothing store, Big Save grocery story, and dining establishments from restaurants to juice stand and poke stand, services such as real estate offices, massage therapist, acupuncturist, tattoo parlor, outdoors activities, etc.
Coconut Marketplace
4-484 Kuhio Highway
Kapaa, Hawaii 96746
808-822-3641
http://coconutmarketplace.com/events/farmers-market
Immerse yourself in the colors and flavors of Kauai's exotic produce at the Coconut Marketplace Farmer's Market. If you're a foodie or looking to get a taste of locally grown fresh fruit and vegetables, come visit us. Get there on time as produce can go quickly!
Hanakapiai Falls
Napali Coast State Park
https://www.alltrails.com/trail/us/hawaii/hanakapiai-falls-trail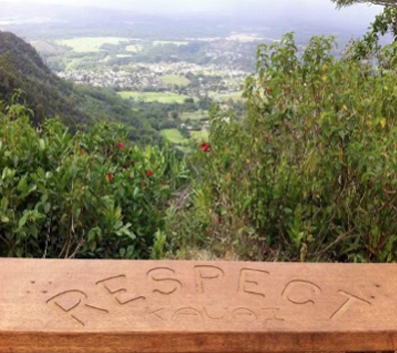 Hanakapi'ai Falls Trail is a 6.7 mile heavily trafficked out and back trail located near Hanalei, Hawaii that features a waterfall and is rated as moderate. The trail offers a number of activity options and is accessible year-round.
Hanalei Valley Lookout
5-8291 Kuhio Highway
Hanalei , HI 96714
808-826-1053
https://ntbg.org/gardens/limahuli
One of the most well-known views on Kauai can be experienced in all its glory at the Hanalei Valley Lookout. The wondrous one-mile wide and six-mile-long valley boasts a one-way bridge that was constructed in 1912. It's also where much of Hawaii's taro is grown. There's a Hawaiian legend that says rainbows came to the islands from the hills beyond the Hanalei Valley when a piece of colored kappa cloth was thrown into the water just below Namolokama Falls, causing its bright colors to rise up in the mist.
Kilauea Lighthouse
3500 Kilauea Rd.
Kilauea, HI
808-828-0384
http://www.kilaueapoint.org/lighthouse/
Situated on the northernmost part of the Hawaiian Islands, Kilauea Lighthouse has been in existence for nearly 100 years. Visitors come to gather information at the visitor center as well as to bird watch and soak up the stunning views.
Limahuli Garden and Preserves
5-8291 Kuhio Highway
Hanalei , HI 96714
808-826-1053
https://ntbg.org/gardens/limahuli
Built on the footprint of our Hawaiian ancestors, Limahuli Garden and Preserve is located on the north shore of the island of Kaua'i in one of the most biodiverse valleys in the Hawaiian Islands. Home to dozens of endangered plants and birds found nowhere else on earth, Limahuli Garden and Preserve highlights native and culturally-significant species in an authentic Hawaiian landscape.
Poipu Marketplace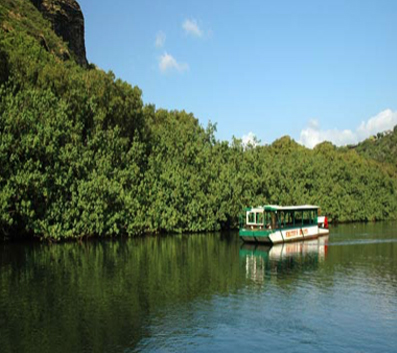 2360 Kiahuna Plantation Drive
Poipu, Kauai, Hawaii 96756
http://poipushoppingvillage.com/
Award winning restaurants, unique, eclectic shops, art, and boutiques, and a free, authentic Hula show with Live Hawaiian Music every Monday and Thursday afternoon.
Princeville Center
5-4280 Kuhio Highway, Management Office
Princeville, HI 96722
808-826-9497
http://princevillecenter.com/
At Princeville Center you will find a collection of shopping, dining and business services to meet your every need. Princeville Center is a comfortable rest stop while on the North Shore of Kaua'i.
Sleeping Giant Trail
Haleilio Road
Kapaa, HI
800-652-8248
http://www.kauai.com/nounou-east
The sleeping giant is a recognizable landmark feature of Kauai, and you can follow a forested trail 1,000 feet up to a sheltered picnic area at the peak. Reach the viewpoint and enjoy expansive views of Wailua River, Mount Waialeale, and the Pacific Ocean.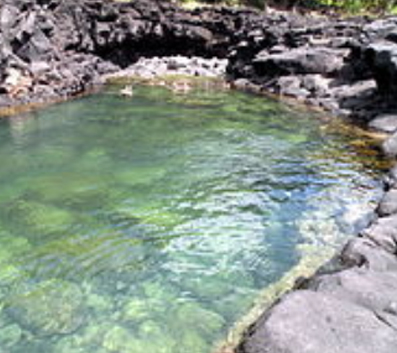 Smith's Fern Grotto Tour
3-5971 Kuhio Highway, Kapaa, HI 96746
808-821-6895
https://www.smithskauai.com/fern-grotto/
During the two mile river journey, you'll hear songs and stories of ancient Hawaii — like the King's Highway, sacred Mount Kapu, and the First Hau Tree. In addition, guests enjoy learning the hula during a lesson provided by a young hula dancer. Everyone gets into the act during the river cruise!
Wailua River State Park
Highway 56
Waialua, HI 96791
808-933-0416
https://hawaiistateparks.org/parks/kauai/wailua-river-state-park/
Wailua River State Park consists mainly of the lush Wailua River Valley and the Wailua River, which is the only navigable river in Hawaii. Visitors can take boat tours to see the rainforest. Two scenic waterfalls, 'Opaeka'a Falls and Wailua Falls, reside within the park.
Waimea Canyon State Park
Waimea Canyon Dr.
Uninc Kauai County, HI 96752
https://hawaiistateparks.org/parks/kauai/waimea-canyon-state-park/
There are not enough adjectives to describe Waimea Canyon but rest assured you will be dazzled, astounded, and just plain blown away. Considered the Grand Canyon of the Pacific, Waimea Canyon was carved out thousands of years ago by a wealth of rivers and floods. It is 10 miles long, one mile wide, and over 3,500 feet deep.
An array of stunning lookouts and picturesque hikes combine to make your visit to Kauai one of the most pleasurable and memorable.
---
EATERIES
Bar Acuda
5-5161 Kuhio Highway
Hanalei, HI 96714
808-826-7081
http://www.restaurantbaracuda.com/
Bar Acuda is Kaua'i's coolest place to relax with friends, share tapas and sip some wine. E' Komo Mai - "come inside" and experience the warm glow of restaurant Bar Acuda, just steps away from the inspiring mountains and waterfalls of Hanalei.
Hanalei Bay Pizzeria
5-5190 Kuhio Hwy
Hanalei, HI 96714
808-827-8000
http://www.hanaleibaypizzeria.com/
Kauai-style pizza with a fresh, local flare. Come share our passion for food, family, and fun and join us for a slice or a whole pie!
Kauai Luau
800-652-8248
http://www.kauai.com/kauai-luau
Experience a Kauai luau, one of Hawaii's oldest traditions- a Hawaiian feast featuring traditional foods, Hawaiian music, Hula dancing and entertainment.
Smith's Family Luau
3-5971 Kuhio Highway, Kapaa, HI 96746
808-821-6895
https://www.smithskauai.com/
Come share the traditions of our island home and become part of our 'ohana. The heart of any luau is the pa'ina, the feast, and we'll make sure you don't go hungry. Kalua pig roasted in the earthen imu oven. Cousin Gary's secret recipe for teriyaki beef. Ono mahimahi and tasty chicken adobo. Our family bowl of poi (which Grandma insists you try). We'll even get some of you up on stage to try some hula moves as dinner winds down.